Real estate investor insurance may help safeguard your investment.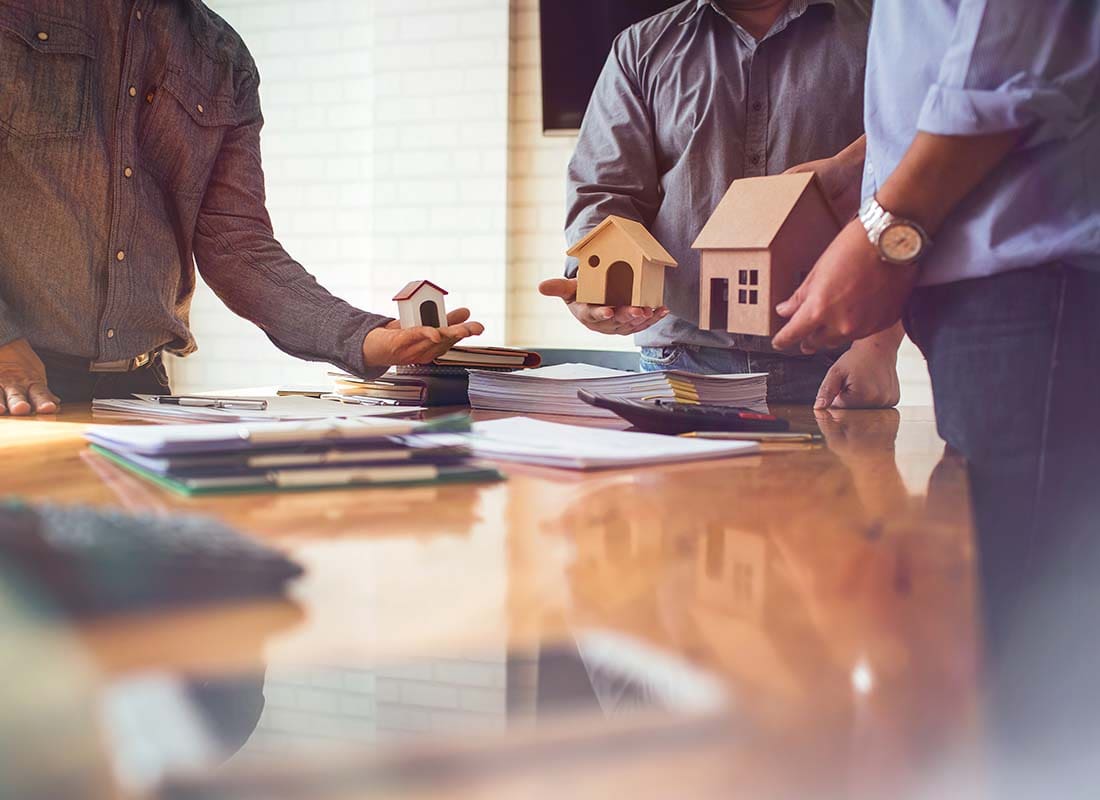 Help secure your property and investment with real estate investor insurance.
The real risks involved in real estate investment.
If you invest in real estate, getting the right insurance coverage is a vital way to help protect that investment, although there are several risks to take into account. Understanding those risks can help you determine which insurance coverage options or policy you need for continued success and protection from the unexpected.
Insurance every real estate investor needs.
First, you'll need the same basic protections as with standard insurance. These include coverage options such as personal liability and property damage, business income and medical payments.
Vacant properties need coverage too.
Next, you'll need to check how your policy deals with periods when properties are vacant. Some risks are higher during this time, such as those associated with a burst pipe or a fire. If nobody's living at the property, these disasters might not be discovered until the damage is severe. A vacant property will usually require a different policy to insure the fact the property is vacant.
  What coverage options should real estate investors consider?
Some additional coverage options that may benefit you include coverage for building codes, vandalism, theft, under construction, as well as commercial property, liability and business income loss.
Improving your property? It still needs to be covered.
If you are doing improvement work on a property, such as a renovation or extension, you will need builders risk or vacant under renovation insurance. This may help insure against damage to property, such as vandalism or severe weather while the property is still under construction and more exposed.
Are you interested in a real estate investor insurance discussion? Contact us to go over your business needs and coverage options and make sure the property is covered correctly.
Step 1

Fill out the form.

Step 2

Review your options with us.

Step 3

Get the coverage you need.
Real Estate Investor Insurance Quote Request
"*" indicates required fields